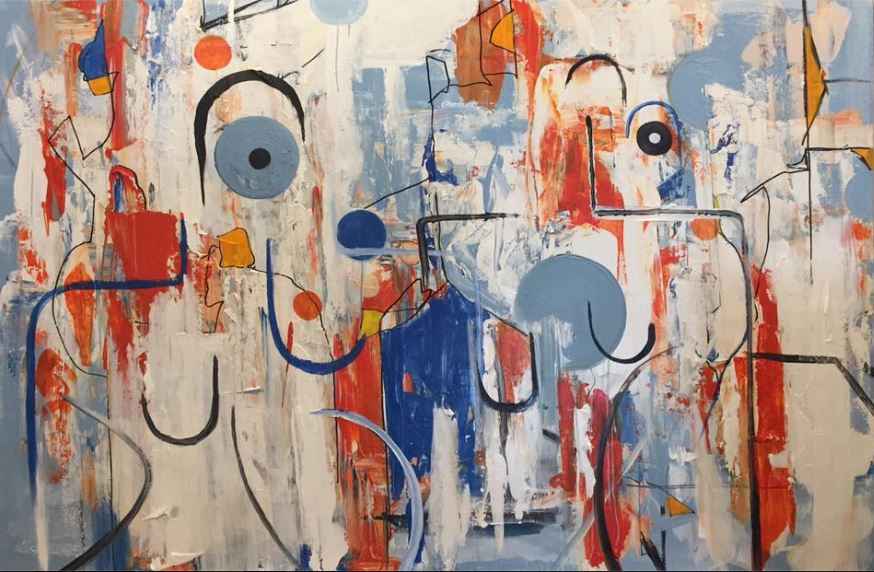 Bloomingdale's Partners with Steve Lyons for Exhibition
Giving Back: Bloomingdale's Selects Lyons for Major Exhibition to Celebrate Children and Creativity
Steve Lyons has been selected for a major exhibition of his art by Bloomingdale's (Boston's Chestnut Hill location) department store's HOT EVENT -- a celebration of local talent, artistry and exclusivity.
One of the country's leading contemporary artists, Lyons will exhibit original paintings, limited edition prints, sculpture and catalogues. A portion of sales from the exhibition will benefit "Read to a Child" a non-profit dedicated to increasing reading and literacy and coincides with March as National Reading Month. http://www.readtoachild.org
On March 11, all are welcome to "Meet the Artist" at Bloomingdale's (Chestnut Hill location) from 1 - 4 p.m, followed by a public reception from 5:00-8:00 p.m.
Recently named one of top 5 of the "World's Best Abstract Expressionist Artists of 2016" by the American Arts Awards, Lyons is known for his contemporary take on his award winning abstracts and coastal studies. He gained international recognition for his reinvention of the traditional impasto technique into what cultural writers now call "sculptural painting." He was the first American to win the shared exhibition prize on the German art colony island of Sylt and the first American asked to open Independence Day Celebration festivities for Mexico in La Paz. More recently, his painting "Sea of Love" was a featured selection by Artnet.com.
Lyons work has shown in Europe and Mexico, and now with escalating sales and work all over the globe, Lyons' working studio in Chatham, MA has become a destination for collectors and art lovers from around the world, where adults and children come to look, buy, and talk and sometimes participate in creating art. "Art is a wonderful means to help others, and especially children, build self-confidence through creativity," says Lyons.
"I hope those of you who live close will visit Bloomingdales to help us celebrate children, art and what we can all do to help each other and enrich our lives in immeasurable ways."
Mark Your Calendar and join us:
March 9 - 19th -- Bloomingdale's HOT Event, a week-long celebration of select activities and in-store promotions.
March 11 -- Lyons Exhibition Opens
1-4 p.m. -- 'Meet the Artist." Steve will be available for meeting and discussing his exhibition. All are welcome
6-8 p.m. -- Opening reception for the Lyons art exhibition. A percentage of sales will be donated to "Read to a Child" non-profit.
Approximately 6 pieces will be continually shown and rotated in the Bloomingdale's furniture gallery as an open-ended exhibition.